Chimneys Rejoice, 8.5x11 Print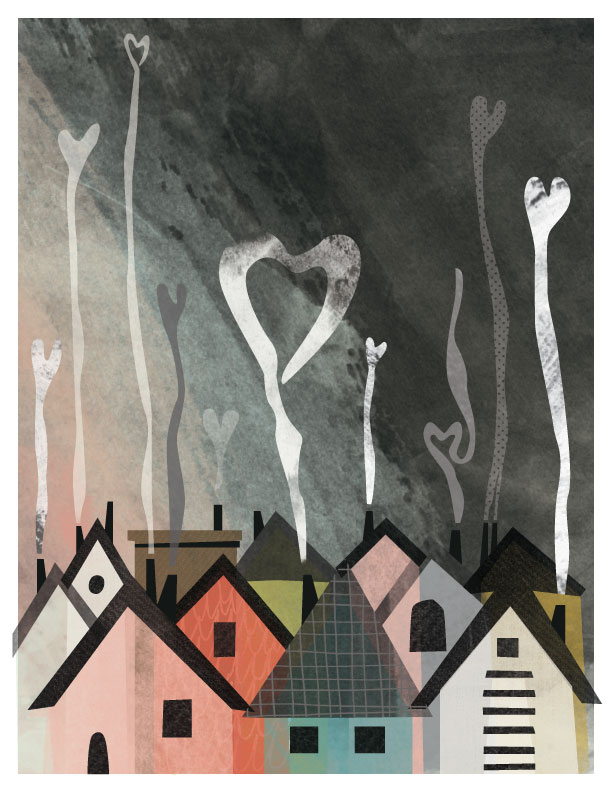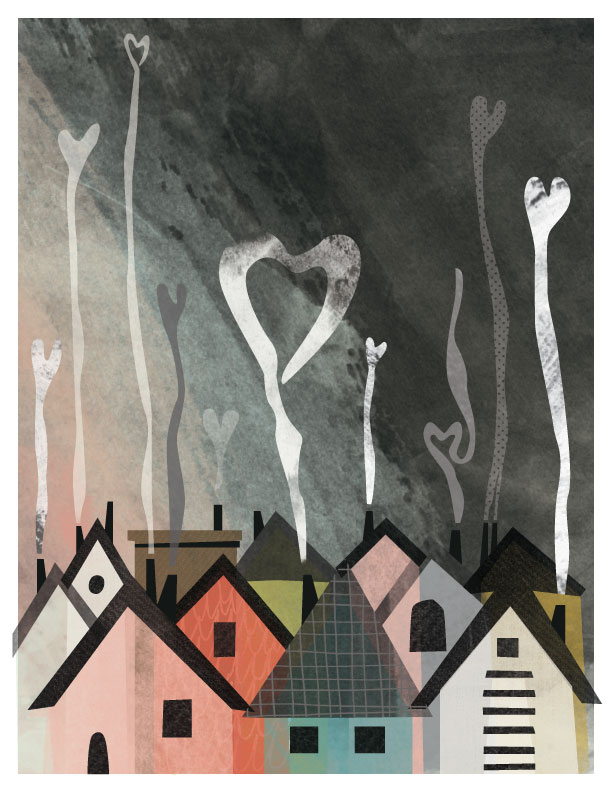 Chimneys Rejoice, 8.5x11 Print
When I think about the good that's at work in communities and neighborhoods I get excited. Dallas Willard said it best when he described it as a divine conspiracy–an agent of beautiful goodness moving in and around people, inviting us to participate.

What if, as we give our hearts to the greatest good, even the homes we live in can sense it and celebrate? The smoldering chimney smoke rises, conversing with the other plumes of smoke, curving themselves into silent hearts. Even the chimneys rejoice.

This custom-illustrated scene is digitally printed on Lynx 100# uncoated cover archival paper in 8.5x11 dimensions.